I have been heavily wooed by the gorgeous pastel and muted nurseries that are out there. However, the reality is that babies aren't swaddled in pastels for long. From baby gyms to Bumbos to pretty much every toy that Fisher-Price makes, BOLD primary colors are going to take over the nursery (and the rest of the house...). The other thing I love about bright colors? It takes kids a long time to grow out of the room because the theme isn't limited to the soft tones of a newborn and it's easy to add their new interest in Thomas the Train or Dora the Explorer without having to redo the whole room.
So what are we thinking? Let me first start with some of the colorful, gender neutral nurseries that I just LOVE.
I have to start with this gorgeous nursery from Joy (and fellow Bee!) at
HowJoyful
. I was instantly inspired by the whimsical circus theme paired with muted walls, bright colors, playful patterns and the beautiful marquee letter of the changing table. If you go to the blog, you'll see that she actually made many of the unique elements herself like the
hot air balloon mobile
and the
elephant lamp
. Seriously, my love for this nursery is just so much.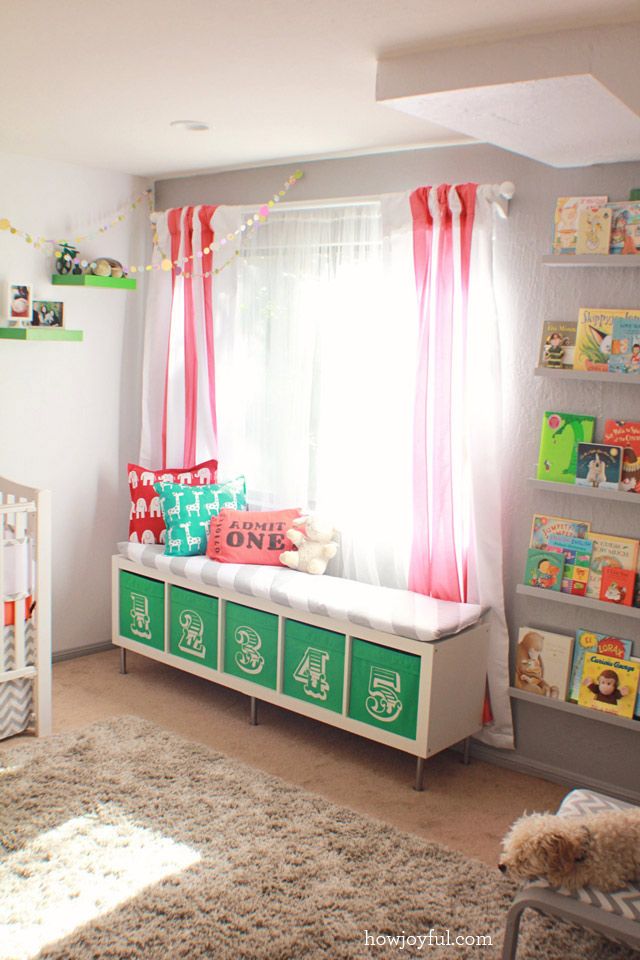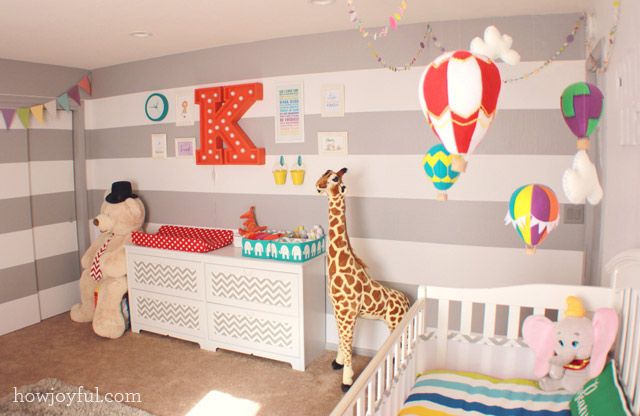 I love the way that color is used in this nursery to liven up the otherwise white space. Not to mention the adorable use of pompom garland and polka dots to fill the room with whimsey at
Raising Miss Matilda
:
If you're looking for a quick inspiration, Lay Baby Lay is an amazing resource FULL of boards spanning every theme and color combination you could thing of. Here are a couple of my favorite primary color and brightly colored boards the have.
And to round out this round up, take a peek at this gorgeous nursery from
Amy Mallory
. Each element feels handpicked for the space and not a single corner or tabletop has been over looked. The original post has dozens of beautiful photos highlighting all the details, so be sure to head over there and take a look.
What do you think? Have I convinced you that bright, gender neutral nurseries are the way to go?
Next post reveals our inspiration board for our nerdery!